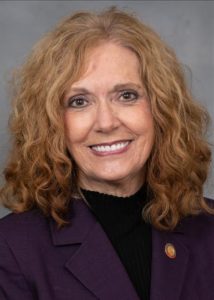 FAST FACTS

Name: Cynthia Ball
District: 49 (Wake)
In office since: 2017
Key Committees: Appropriations; Appropriations – Education; Education (K-12); Election Law & Campaign Finance Reform; Health; Local Govt – Land Use, Planning & Development
Previous career: Higher education administration
FEATURED BILL: RESTORE MASTER'S PAY FOR TEACHERS & ISP
In 2013, North Carolina became the first state in the country to eliminate salary increases for educators who earn an advanced degree. 
In order to reverse this drastic action, Rep. Ball, along with her colleagues Reps. Hurtado, Brown, and Clemmons, and Sens. Waddell and Woodard, introduced the Restore Master's Pay for Teachers & ISP bill this March.
The bill would restore a ten percent salary increase for teachers and instructional support personnel who have earned an advanced degree since 2013 (those who earned their degrees earlier have already been grandfathered in).
Nationwide, more than three-quarters of teachers are women, and in North Carolina, these women are paid particularly poorly – the state ranks 33rd in the nation for average teacher pay. By investing in teachers, we can invest in women, their families, and students everywhere.